Wine Tasting Dinner
june 30th
A wonderful way to start the sunny season
Now that summer is upon us, I thought it would be fun to try some fresh, summery wines. The Bodega Mocen in Rueda, Castilla y Leon, will be here with four young wines all from the latest 2021 harvest. Their Renacce Blush is one of the lightest Spanish roses you will find. Mocen Verdejo and Sauvignon Blanc are both gold medal award winners and the Tempranillo- Cabernet red Arlequin is a great young wine for these hot evenings.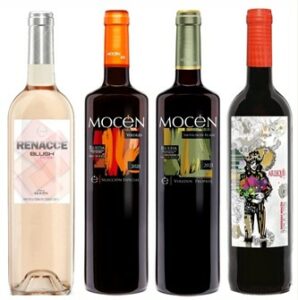 The representative from the bodega will chat about their wines while we enjoy a special Tikar dinner menu. It will be another wonderful evening. The cost is 40€ per person. We start at 8:30pm on Thursday June 30th
Reservations required, space is very limited.
You can call us an ask for any free place:  +34 950 617 131