Spectacular Summer Nights & Cool Music
Thursdays in August & September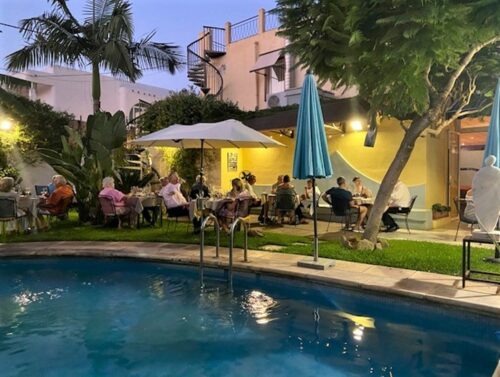 Our Dinner & Music in the Garden continues through August. Every Thursday night we have live music with dinner poolside. The RDJ JAZZ TRIO was such a success they return on the 10th and 17th this month. They play cool acoustic jazz while we serve dinner. Come relax, enjoy a nice meal and listen to some great music, all under the stars.
There is a 4.50 euro supplement per person.
Reservations are required, space is still very limited.